---
Civic Circle: September 2021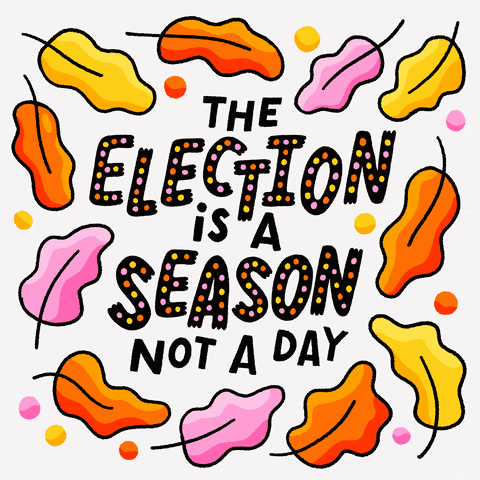 Updates
Election Protection
We are just two weeks away from the start of Early Voting here in Virginia! We work year-round to ensure Virginians have unencumbered access to the ballot and can cast their votes safely and without confusion or intimidation. Through a robust Election Protection program that focuses on day-of rapid response efforts to mitigate issues at polling locations, working with local election administrators to troubleshoot anticipated issues, and poll monitoring and voter assistance during peak Early Voting options and Election Day, we work to uphold voting rights and win increased access for Virginia voters. We do this work in collaboration with national organizations, our partners, and community members like you to make sure every voter is informed and their rights are protected.
Volunteer to protect the vote in November, sign up TODAY! and check out our website www.protectthevoteva.org to learn more about Election Protection!
Important Dates
​​First day in-person early voting at local voter registration office: Friday, September 17, 2021.
Deadline to register to vote, or update an existing registration: Tuesday, October 12, 2021.
Deadline to apply for a ballot to be mailed to you: Friday, October 22, 2021. The request must be received by local voter registration office by 5:00 p.m.
Voter registration offices open Saturday, October 23, 2021, and October 30, 2021 for early voting.
Last day of in-person early voting at local voter registration office: Saturday, October 30, 2021 at 5:00 p.m.
See who is on your ballot by viewing the candidate lists.
Register to vote or apply for a ballot online using the Citizen Portal.
Redistricting
Our work around redistricting is ramping up quickly. The Census data was delivered last month for the Redistricting Commission to use. The 45-day window to draw the first set of maps for Virginia's state legislature has started. The commission has released its the first drafts of the maps yesterday. These maps can be seen here and spreadsheets of these maps can be seen here, and then they will solicit feedback from the public. We want you to be involved so you can advocate for your community! Here's how:
News
Virginia
"After more than a year of legal battles, the Supreme Court of Virginia has sided with the state making way for the removal of the Robert E. Lee statue on Monument Avenue. In June, the Supreme Court of Virginia heard arguments in two lawsuits that challenged Governor Ralph Northam's order to remove the Robert E. Lee statue. Northam announced his intentions to have the statue removed 10 days after George Floyd's death under the knee of a Minneapolis police officer sparked protests over police brutality and racism in cities across the country, including Richmond." (WRIC/AP). READ MORE.
Virginia Law
Virginia law banning guns near polling places applies to early voting locations. Attorney General Mark Herring concludes that "a new law prohibiting firearms within 40 feet of all polling places in Virginia applies to early voting locations. But the attorney general contends the rule only applies 'to the 40-foot boundary around the discrete portion of that building that is used as the polling place,' not the whole building." (WRIC) READ MORE.
Upcoming Events
Virginia Student Democracy Summit
September 25 – This year's annual statewide Student Democracy Summit will be held on Saturday, September 25th from 10 am-3 pm EST. The summit will be hosted by the Campus Vote Project & Virginia Commonwealth University. Attendees are welcome to join us in either of the following ways: In person, in accordance with state suggested social distancing and mask-wearing policies or virtually! We welcome and encourage engagement at all levels. Register here!
Our Voices, Our Power 2021 Virtual Convening
September 30 – Our Voices, Our Power 2021 Virtual Convening. 2020 was a more challenging year than we could have predicted—but people power won, and will always win. Join us and State Voices as we celebrate the wins, amplify the work of our partners in states, their approaches to leadership development, program, and data innovation and create space to learn and strategize on how we continue to shift culture and make sure our communities can use their voices to build power as a part of our mission of co-creating an inclusive democracy. This year, for the first time ever we will be convening with staff, state partners, national partners, and funders. Register here.
---
---