---
Thank You Election Protection Volunteers!
Thank you to the over 850 volunteers who helped us to ensure Virginians had unencumbered access to the ballot and were able to cast their votes without confusion or intimidation. With all your help, we have run our largest Election Protection program ever, covering over 260 precincts across the Commonwealth.
Democracy at Work
Just about everything is different in 2020, and the November election is no exception. But one of our most important rights as Americans is the right to vote, and election officials have a duty to ensure that every eligible vote is counted. As we await national presidential election results, the majority of election results in Virginia were able to be called on Election Night. When election officials take the time to count and verify every ballot, that's a sign that our democracy is working!
Virginia Voters Turn Out!
Virginia has 5,975,696 registered voters. More than 2.7 million people voted early and 1.8 million voted absentee in person. Compared to the 2016 election, nearly four million people voted in that election across the Commonwealth, only 600k of those voted absentee. In the 2020 election, that number has more than quadrupled for absentee voting.
Virginia Progressive Leadership Project
We are currently accepting applications for Cohort 7 of the Virginia Progressive Leadership Project. Staff and volunteers from partner organizations are a vital part of the Virginia Progressive Leadership network and a great way to invest in the leadership development of your team. Nominate a leader or apply today!
Job Opportunities
Redistricting Coordinator, Virginia Civic Engagement Table
The Virginia Civic Engagement Table is searching for a full-time Redistricting Coordinator (RC). This is a term-limited position that will expire on July 30, 2021. The RC will be responsible for the coordination of the Virginia Counts Coalition, which previously focused on the 2020 Census, to lead community engagement, education, and mobilization efforts with coalition members. Learn more about the position here.
Communications Fellow, NARAL Pro-Choice Virginia
NARAL Pro-Choice Virginia seeks a Communications Fellow who will work closely with the Communications Director to execute electoral, legislative, and advocacy campaigns through efforts to communicate with their membership, the public, and the press. Learn more about the position here.
Digital Marketing and Communications Manager, Virginia LCV
Virginia League of Conservation Voters (LCV) is seeking a Digital Marketing and Communications Manager who will play a key role within the Virginia LCV organization by working to elevate and promote the organization while also advancing their core mission of protecting clean water, clean air and protected lands for all Virginians while fighting for a more just and equitable Commonwealth. Learn more about the position here.
Lead Community Organizer, NVM (Norfolk, VA)
New Virginia Majority (NVM), Virginia's leading civic engagement organization, builds power in working-class communities of color across the Commonwealth. We seek conscious and skilled individuals with a deep commitment to racial and economic justice to join our team. Women and people of color are encouraged to apply. Learn more about the position here.
Upcoming Events
Virginia LCV's 20th Anniversary Celebration
November 11&12 – The Virginia League of Conservation Voters has been fighting for the past two decades to protect clean air, clean water, and protected lands across the Commonwealth.  As they now mark their 20th anniversary, join Virginia LCV's celebration on Zoom panels, video updates, volunteer opportunities, and more. Learn more and register here.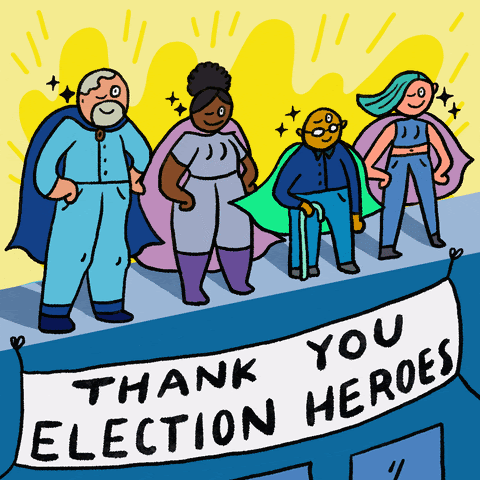 ---
---